FT-450D Raffle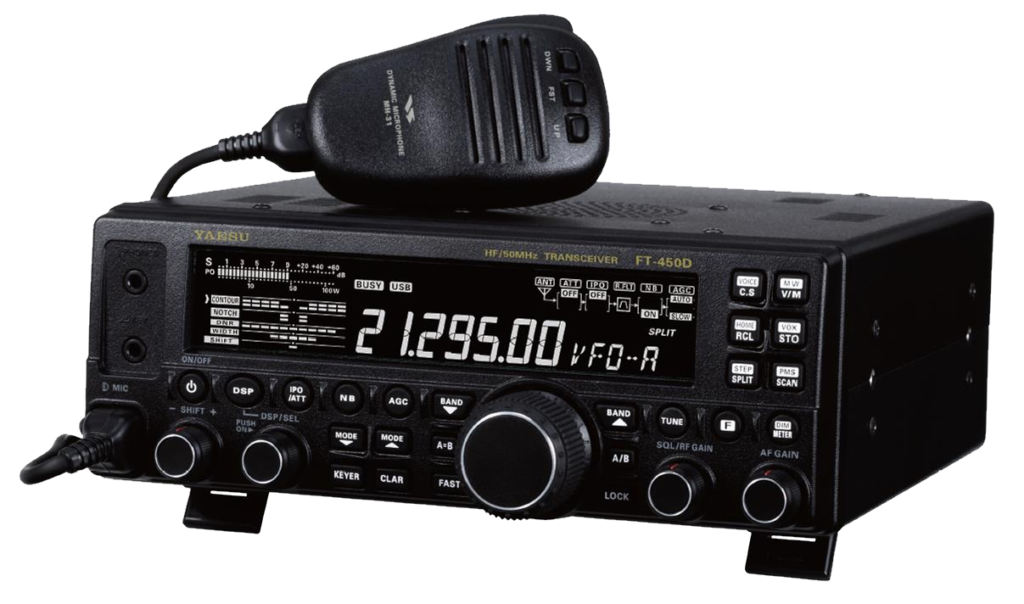 Notice: As of April 13th, 2020, all tickets have been sold for our drawing.  Thank you for your support. 
We will draw the winning ticket on Wednesday, June 10th at our annual Pre-Field Day picnic. 
Funds generated from this project will enable us to continue our public service projects in the Tri-County Area. Our most current project is the purchase of a trailer to house equipment that is owned & used by our club. 
The FT-450D is a 160-10 + 6M radio which runs 100W.  It sports a Internal automatic tuner, CW & Voice recorder.
The winning ticket for this radio will be drawn on Wednesday, June 10th, at our annual June picnic.
A Maximum of 600 tickets were sold.