Alliance ARC 2022 Fundraiser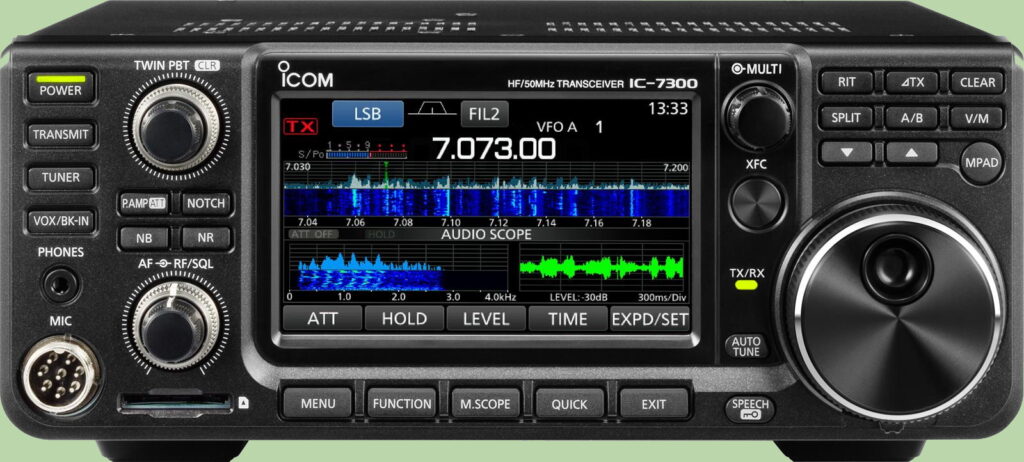 Each year since 2020, the Alliance Amateur Radio Club in alliance, OH has raffled off a HF Rig. Each year, the interest grows. A portion of the money raised goes back into our community in the form of donations to local service groups at Christmas Time.
In 2021, moneys from our raffle combined with proceeds from the fundraiser at our Annual meeting allowed us to donate over $1000 to Charities in the Alliance Ohio area.
This year, we've chosen as our raffle item, a Icom IC-7300 HF + 6M Radio. The radio has been purchased new on March 14th from a local vendor in Tallmadge, OH.
In addition to buying tickets at our club events, you can purchase them online using the Paypal button on this page.
The winning ticket will be drawn at our July 13th Meeting
Tickets will also be available at the following local Hamfests.
This list may be subject to change.
Mansfield Mid-Summer Hamfest, July 9
The winning ticket will be drawn at our July 13th Meeting
Questions can be directed to us at
fundraiser@w8lky.org
FAQ
Do I need to be present to win? No, not at all. You are most welcome to attend the drawing, though. If you can't attend in person, please tune in on our Facebook live broadcast on July 13th. We will be drawing the winning ticket live.
I'm not licensed; can I still buy tickets? Absolutely! Even if you aren't licensed, the IC-7300 is a darn fine SW receiver. And maybe winning will motivate you to get your Ham license.
How many tickets are being sold? We have printed 1500 tickets. Whether they all sell or not, the winning ticket will be drawn on July 13th.
OK, I paid via Paypal; what happens next? Well, we will send you your half of the ticket stub via USPS. You might receive a shipping notification from Paypal when we process your purchase.
What if I win? That'll be great! If we draw your ticket as the winner, we will contact you via E-mail (Phone if it was provided on your Paypal receipt). Then, we will get the radio to you quickest way possible. Either in person if you are in the NE Ohio area, or via UPS if you're not.
How long have you been doing this fundraiser? We began doing this fundraiser in 2020, just before COVID shut everything down. 2022 will be our 3rd year doing a HF raffle.
What about shipping? Shipping is on us to all US addresses
If the tickets are $5 ea, why is Paypal charging me $6.60? Well, we add extra to each order to cover the Paypal fees that we're charged. We also add $1 to each order to cover the cost of getting your ticket stubs to you. The small amount that is left over from the $1 is placed in a fund to cover the cost of shipping the radio to the winner.
Why is there a dollar in the envelope with my ticket stubs? All tickets bought before March 21st were being charged an extra dollar per bundle of tickets. This was our error in setting up the Paypal button. Once the error was found, it was fixed. But, all of the envelopes containing stubs from before March 21st will include a dollar.
---
Previous Fundraisers
| | |
| --- | --- |
| 2020 | Yaesu FT-450D |
| 2021 | Yaesu FT-891 |
| 2022 | Icom IC-7300 |