After six years, the Breezeshooters hamfest is returning to its home at the Butler Farm show grounds in Butler PA.
In 2017, they moved to a larger venue and tried to make this a two day convention style affair. It seems like mother nature had it in for them each year, and it never seemed to gain traction.
If you make the 90 minute drive over to Pennsylvania on Sunday, I doubt that you'll be disappointed. Please search out the club table. I will be set up somewhere in the flea market. I'm bringing extra chairs and a cooler of water so you can sit down and rest your feet, while wandering the flea Market.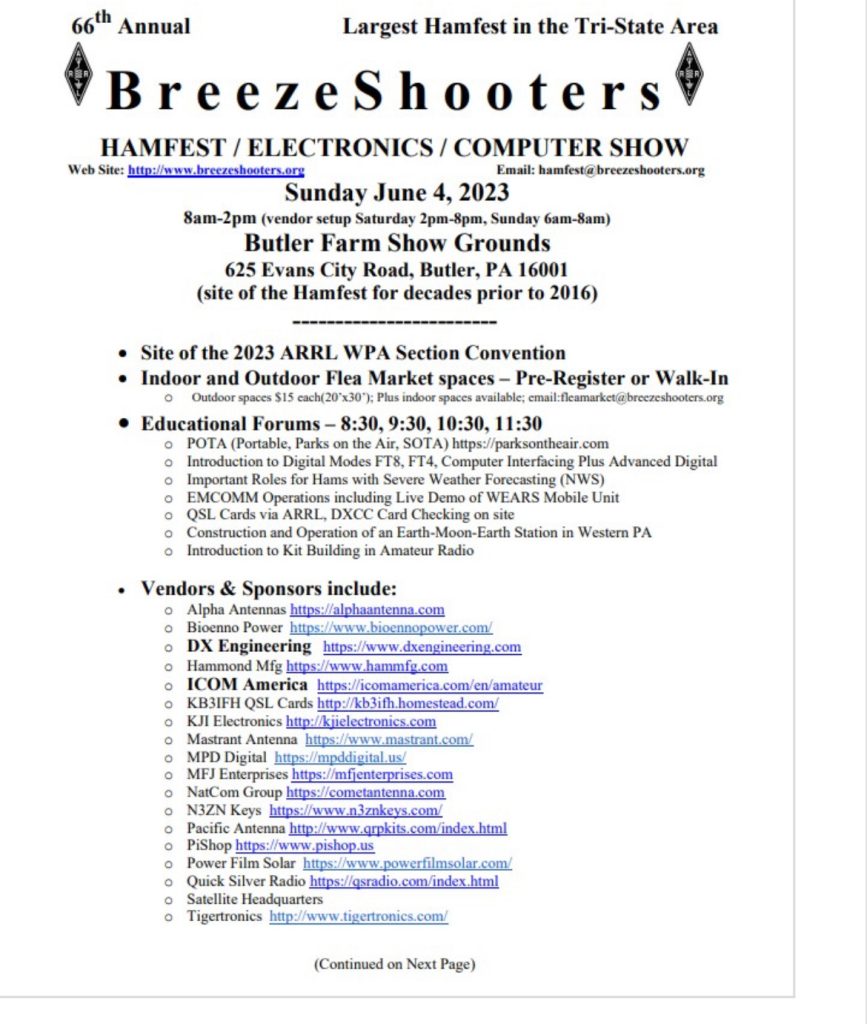 They will be all manner of items on the table for sale. A lot of it will be club owned stuff that we're getting rid of, and I'm going to sneak some of my own gear on there as well.
you can learn more about the hamfest, and see the event flyer at https://breezeshooters.org/ns/hamfest/