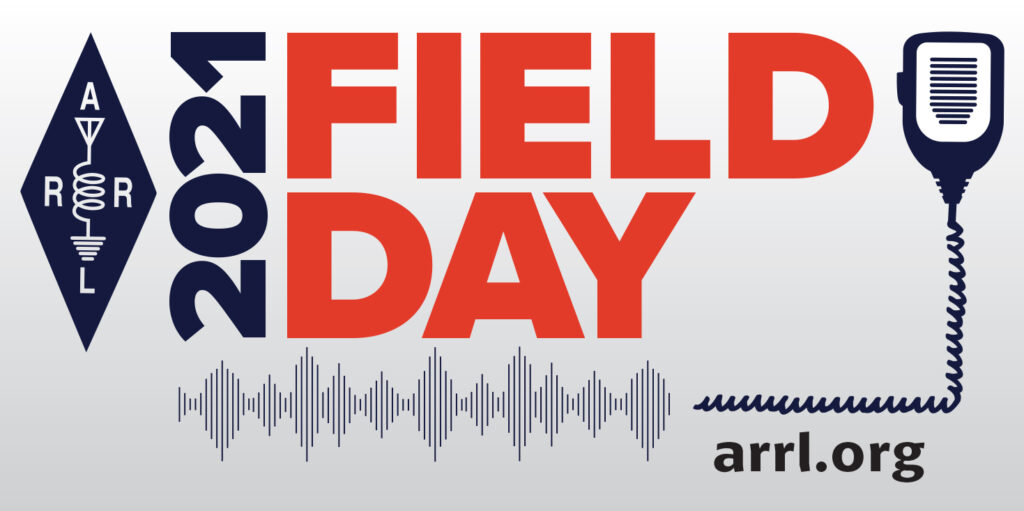 Field Day 2021 is over! The Alliance Amateur Radio Club operated from the Sebring Campgrounds for this years event. 
Watch here for more information as we get it all compiled for uploading to the ARRL.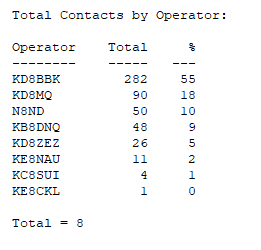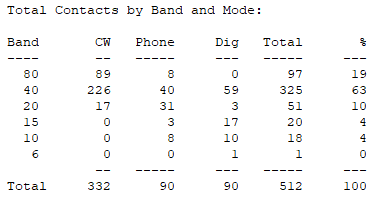 What Is Field Day?


ARRL Field Day is the single most popular on-the-air event held annually in the US and Canada. On the fourth weekend of June of each year, more than 35,000 radio amateurs gather with their clubs, groups or simply with friends to operate from remote locations.
Field Day is a picnic, a campout, practice for emergencies, an informal contest and, most of all, FUN!*
*Excerpt from "What is ARRL Field Day"
---
Field Day 2019
Our ARRL Field Day 2019 was held at the Sebring Holiness Camp, in sebring, OH.
Our next participation in ARRL Field Day will be on the weekend of June 27/28, 2020 (Always on the 4th full weekend in June).
The 2020 site has not been decided yet, but we will post it here as soon as a site is chosen.
If you have any questions, or suggestions about the club Field day operation, contact John, KD8MQ.
---
Alliance Amateur Radio Club ARRL Field Day Operations.
Historical Data
| | Class | QSOs | GOTA Qs | Total Q's | CW | Phone | Score as reported in QST | Location |
| --- | --- | --- | --- | --- | --- | --- | --- | --- |
| 2012 | 3A | | | 466 | 285 | 181 | 2152 | Sebring Campgrounds |
| 2013 | 4A | | | 960 | 437 | 523 | 3964 | Sebring Campgrounds |
| 2014 | 3A | 1050 | 127 | 1177 | 461 | 744 | 4690 | Sebring Campgrounds |
| 2015 | 3A | | 0 | 1117 | 503 | 614 | 3890 | Marlington Middle |
| 2016 | 3A | 808 | 0 | 808 | 251 | 484 | 3114 | Marlington Middle |
| 2017 | 3A | 937 | | | | | 3380 | Marlington Middle |
| 2018 | 3A | 443 | 34 | 477 | 68 | 231 | 2738 | Marlington Middle |
| 2019 | 3A | 139 | 0 | 139 | 0 | 139 | 1328 | Sebring Campgrounds |
2019


Callsign: W8LKY
GOTA: N
GOTA callsign: N/A
100% Emergency Power: Y
Media Publicity: Y
Set up in Public Location: Y
Information Booth: Y
Message to SM:
Message Handling:
Satellite QSO:
Alternate Power: Y
W1AW Bulletin: Y
Educational Activity:
Elected Official Visit:
Rep of Served Agency: Y
Youth Participation:
Web Submission: Y



2020


Callsign: W8LKY
GOTA:
GOTA callsign:
100% Emergency Power:
Media Publicity:
Set up in Public Location:
Information Booth:
Message to SM:
Message Handling
Satellite QSO:
Alternate Power:
W1AW Bulletin:
Educational Activity:
Elected Official Visit:
Rep of Served Agency:
Youth Participation:
Web Submission:


2017


Callsign: W8LKY
GOTA: Y
GOTA callsign: KE8FSZ
100% Emergency Power: Y
Media Publicity:
Set up in Public Location: Y
Information Booth:
Message to SM:
Message Handling
Satellite QSO:
Alternate Power:
W1AW Bulletin:
Educational Activity:
Elected Official Visit:
Rep of Served Agency: Y
Youth Participation:
Web Submission: Y



2018


Callsign: W8LKY
GOTA: Y
GOTA callsign: KE8FSZ
100% Emergency Power: Y
Media Publicity: Y
Set up in Public Location: Y
Information Booth: Y
Message to SM: Y
Message Handling:
Satellite QSO:
Alternate Power: Y
W1AW Bulletin: Y
Educational Activity:
Elected Official Visit: Y
Rep of Served Agency: Y
Youth Participation:
Web Submission: Y


2015


Callsign: W8LKY
GOTA:
GOTA callsign:
100% Emergency Power: Y
Media Publicity: Y
Set up in Public Location: Y
Information Booth:
Message to SM:
Message Handling
Satellite QSO:
Alternate Power:
W1AW Bulletin: Y
Educational Activity:
Elected Official Visit:
Rep of Served Agency:
Youth Participation:
Web Submission: Y



2016


Callsign:
GOTA
GOTA callsign
100% Emergency Power:
Media Publicity:
Set up in Public Location:
Information Booth:
Message to SM:
Message Handling
Satellite QSO:
Alternate Power:
W1AW Bulletin:
Educational Activity:
Elected Official Visit:
Rep of Served Agency:
Youth Participation:
Web Submission: Y


2013


Callsign: W8LKY
GOTA:
GOTA callsign:
100% Emergency Power: Y
Media Publicity: Y
Set up in Public Location: Y
Information Booth: Y
Message to SM: Y
Message Handling:
Satellite QSO:
Alternate Power:
W1AW Bulletin: Y
Educational Activity: Y
Elected Official Visit:
Rep of Served Agency: Y
Youth Participation: Y
Web Submission: Y



2014


Callsign: W8LKY
GOTA: Y
GOTA callsign: KD8VVL
100% Emergency Power: Y
Media Publicity: Y
Set up in Public Location: Y
Information Booth: Y
Message to SM:
Message Handling:
Satellite QSO:
Alternate Power: Y
W1AW Bulletin: Y
Educational Activity:
Elected Official Visit:
Rep of Served Agency:
Youth Participation:
Web Submission: Y


2011


Callsign: W8LKY
GOTA: Y
GOTA callsign: KD8QCF
100% Emergency Power: Y
Media Publicity: Y
Set up in Public Location: Y
Information Booth: Y
Message to SM: Y
Message Handling:
Satellite QSO:
Alternate Power: Y
W1AW Bulletin: Y
Educational Activity:
Elected Official Visit:
Rep of Served Agency:
Youth Participation:
Web Submission: Y



2012


Callsign: W8LKY
GOTA: Y
GOTA callsign: KD8RUQ
100% Emergency Power: Y
Media Publicity: Y
Set up in Public Location: Y
Information Booth:
Message to SM:
Message Handling:
Satellite QSO:
Alternate Power:
W1AW Bulletin: Y
Educational Activity:
Elected Official Visit:
Rep of Served Agency:
Youth Participation:
Web Submission: Y


2009


Callsign: W8LKY



2010


Callsign: W8LKY
GOTA:
GOTA callsign:
100% Emergency Power: Y
Media Publicity: Y
Set up in Public Location: Y
Information Booth: Y
Message to SM: Y
Message Handling: 1
Satellite QSO: Y
Alternate Power: Y
W1AW Bulletin: Y
Educational Activity: Y
Elected Official Visit:
Rep of Served Agency:
Youth Participation:
Web Submission: Y