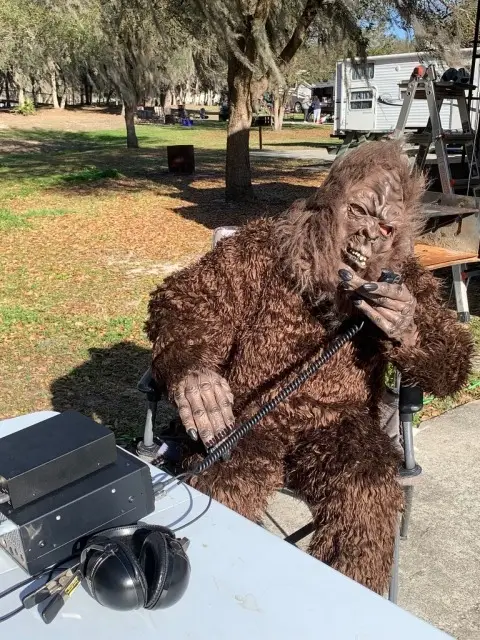 Good afternoon! Again this year I'm coordinating with Tusco and Canton clubs to help B.S.A J.O.T.A  event at Tuscazoar. If you have the time please feel free to come out! We will be setting up a few stations for the troops to visit and learn communications.  Jon Meyers will be operating a POTA station,  I will be setting up a hf, maybe qrp station. No, I do not know code but will have a station setup for a volunteer to use if anyone would like run it! If you have an idea for a demonstration or exercise,  or even want to come setup your own station please feel free to let me know! Our involvement will be Saturday only and lunch is provided. Please contact me if you may be interested in helping out.
Earn Signs, Signals & Codes Merit Badge
Scouts of all levels are invited to earn Signs, Signals & Codes Merit Badge. Most of the requirements of the badge will be available during the day.
October 21, 2023 – 9 a.m. to 4 p.m.
This merit badge covers several nonverbal ways we communicate: emergency signaling, Morse code, American Sign Language, braille, trail signs, sports officiating hand signals, traffic signs, secret codes and more.
Many of the same people who brought the Radio Merit Badge to camp in 2022 will be back to help with SS&C and the day will be structured as it was for Radio Merit Badge. Some groups will observe a guided presentation in Hoover Lodge while other groups will demonstrate their mastery of requirements in an outdoor setting.
Some requirements can't be done in a classroom (What did you expect? This is Scouting!). For example, use trail signs and markers to create a one-mile trail for fellow Scouts to follow. Also, the following requirements must be completed prior:
5A & 5B (One Scout does 5B, the next Scout uses that work to accomplish 5A. Then they switch roles and repeat)
7 (Moderately difficult. Best done during a campout or one-day outing)
9 Partial – Only the part where you "Design your own symbol"
This weekend coincides with the Jamboree-on-the-Air, or JOTA, the largest Scouting event in the world. JOTA uses amateur radio to link Scouts and hams around the world, around the nation, and in your own community. Our instructors will have amateur radio stations set up to assist with requirement 3A.